The Imperial: I, II, and III
.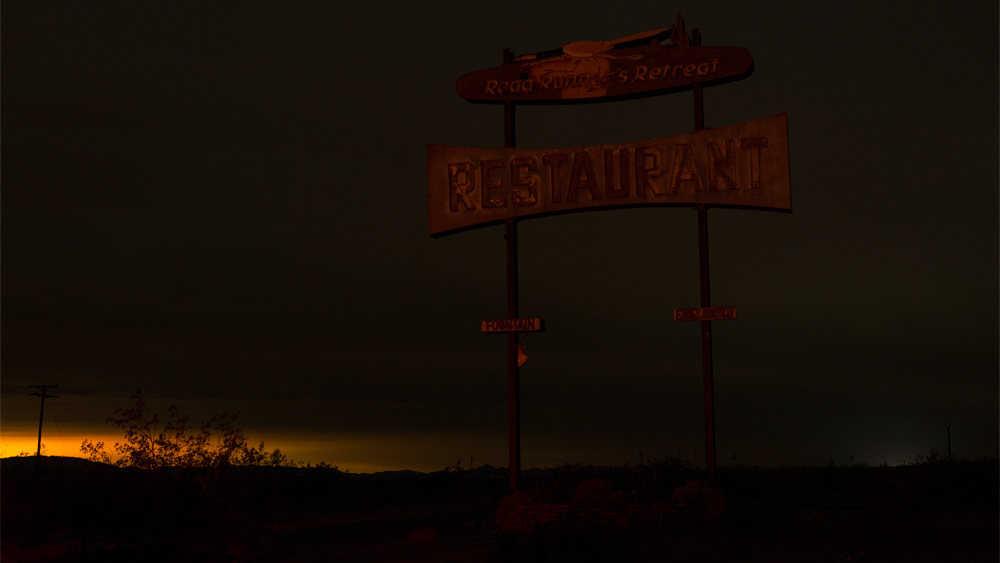 | | |
| --- | --- |
| | The Imperial Valley in California is a topography of narratives. Actual colonization and empire is supplanted by romanticization of the middle east and a narrative involving Egyptian themes and British Imperialism through the naming of the towns and landscape.  Economies built with enormous military presence are driven by the depictions of enemies. Vast sets are built and story lines played out in staging grounds such as the Impossible City of Fort Ord, but the numerous fortresses were eventually abandoned along with the surrounding towns. Environmental degradation leads to the decay of the resorts built around the Salton Sea and the narrative now is one of drought and the fear of toxic dust clouds. When a photograph is made, there is a confluence of the subject, the place, the event, the photographic device, and the photographer. Lines that intersect at a single point that is the image, then continue on each on their own trajectory. As control of the landscape is relinquished, interpretation shifts around it. Where desire for exploration of the American West led to possession and control, abdication allows for the engagement in new narratives, self-colonization and romanticization of our own ruin, and the exploration of a second hand empire.  |

The Imperial: I, II, and III

The title

The Imperial: I, II, and III

is meant to evoke drive-in theaters, as well as to be a reference to the Imperial area of southern California desert where much of the series was shot. The videos are built from numerous photographic stills, constructed of light-painted structures at night. Out in the desert, abandoned houses, towns, military bases, and waterparks are far from city lights and allow for long exposures where a strong flashlight can be used to paint-in the image. The animations are meant to look like dying neon bulbs flickering in the dark.